XRP-affiliated, US-based major blockchain company Ripple claims that the US Securities and Exchange Commission (SEC) plans to file a lawsuit against the company because it allegedly violated investor-protection laws when it sold XRP. (Updated at 05:41 UTC: updates are in bold. Updated at 07:36 UTC: new reactions have been added.)
"Today, the SEC voted to attack crypto. Chairman Jay Clayton – in his final act – is picking winners and trying to limit US innovation in the crypto industry to BTC and ETH," Ripple CEO Brad Garlinghouse said.
At the time of writing (04:51 UTC), XRP trades at USD 0.484 and is down by 14% in a day and is one of the worst performers among the top 20 assets today. The price is down by 2% in a week, trimming its monthly gains to 9%. It also rallied by 145% in a year.
The lawsuit will also name Garlinghouse and cofounder Chris Larsen as defendants, the CEO told Fortune, adding that the SEC will file the case "in the near future."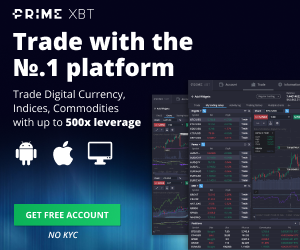 "Make no mistake, we are ready to fight and win – this battle is just beginning," the CEO tweeted, adding that Ripple has and will continue to use XRP because it is "the best digital asset for payments – speed, cost, scalability and energy efficiency."
"It's traded on 200+ exchanges globally and will continue to thrive," Garlinghouse said.
According to him, the SEC should not be able to cherry-pick what innovation looks like, "especially when their decision directly benefits China".
In remarks to Fortune, the CEO noted that the bulk of bitcoin (BTC) and ethereum (ETH) is created in communist China, while Ripple is an American company.
Reactions to this statement varied:
you've been concern trolling Bitcoin for months with sponsored tweets about its energy consumption. take Bitcoin's good name out of your mouth and focus on building your case. you'll need all the help you can get, champ

— nic carter 🎄 (@nic__carter) December 22, 2020
You're the "attack on crypto" pic.twitter.com/tpa7EhYCEh

— Eric Wall 🟩🟩 (@ercwl) December 22, 2020
let's support @Ripple and $XRP together! 💪

— Justin Sun🌞 (@justinsuntron) December 22, 2020
"The SEC has permitted XRP to function as a currency for over eight years, and we question the motivation for bringing this action just days before the change in administration," Ripple said in a separate statement.
Moreover, according to Ripple's lawyers at Washington-based Kellogg, Hansen, Todd, Figel & Frederick, this complaint by the SEC "is wrong as a matter of law."
"Other major branches of the US government, including the Justice Department and the Treasury Department's FinCen, have already determined that XRP is a currency. Transactions in XRP thus fall outside the scope of the federal securities laws," they said, claiming that this is not the first time the SEC has tried to go beyond its statutory authority.
"The courts have corrected it before and will do so again," they added.
While XRP is the third-largest cryptoasset by market capitalization, Ripple was valued at USD 10bn in its most recent funding round in 2019.
___
Learn more:
Ripple Not Happy With Regulatory Fog In US As Customers Worried About XRP
XRP Deemed a Security Wouldn't Harm Ripple, but Might Hurt US – CEO
How Investors in Ripple Lawsuit Tripped Themselves
Ripple Would Be Unprofitable Without XRP Sales, CEO Admits
Cryptoverse Might Face 'More Aggressive' SEC Under Biden
Kik Loses Against SEC As Judge 'Shreds' ICOs – Expect More Cases
United States SEC Chief: No Securities Law Changes for Crypto
___
Other reactions:
Finally, the notion of cryptocurrency will be defined legally, right @matt_levine? ## https://t.co/Bd9mJUGf9c

— Tarun Chitra (@tarunchitra)
@novogratz My guess is that XRP pushed too hard for the rumored IPO.

— Tom Lombardi (@tomlombardi)
@TusharJain_ the same number that wanted to use it prior to suit

— Justin 👀 (@jyashouafar)
@zackvoell Easy. They yank it from trading unless they are licensed to trade securities

— Alan Silbert (@alansilbert)
Ripple declares itself "a better alternative to Bitcoin" and Bitcoin and Ether "Chinese-controlled" in a last ditch… https://t.co/WgK8BtDssD

— Fred Ehrsam (@FEhrsam)
+100

— Erik Voorhees (@ErikVoorhees)
@s_alderoty Umm, yeah. That's not how this works. And if you are general counsel you know that. What FinCen mi… https://t.co/v1IIHH7Zn1

— Alan Silbert (@alansilbert)
@yoshitaka_kitao @StardustNtwrks This might push Ripple to move forward with relocating out of the USA.

— The Cryptic Poet (@1CrypticPoet)
@intangiblecoins Prediction XRP will pay a hefty fine like KIN and all the others.

— Quantum Economics (@QE4Everyone)
xrp liquidity dries up fast when any sort of real news comes through. it's not hard for someone to squeeze you out… https://t.co/8yWb4Mt0XO

— i.am.nomad (@IamNomad)
Transcript: https://t.co/1UbMEv9KXL

— nic carter 🎄 (@nic__carter)
You could almost see something was brewing when Ripple completely stopped selling XRP to exchanges directly (read t… https://t.co/AKlL9givrt

— Larry Cermak (@lawmaster)