India's budgets session has started, but so far there seems to be no word on the much-discussed crypto ban. (Updated at 16:06 UTC: a new last paragraph was added.)
India's Finance Minister Nirmala Sitharaman has presented Union Budget 2021-22 today, as was confirmed by the Ministry of Finance's website. The Ministry offers the text of Sitharaman's speech, and a number of other documents – but what seems to be missing is the expected crypto bill.
That said, this news is still developing.
This was a highly anticipated session as per a January 29 bulletin, the so-called 'The Cryptocurrency and Regulation of Official Digital Currency Bill, 2021' was slated for "introduction, consideration, and passing." This was, however, a tentative list.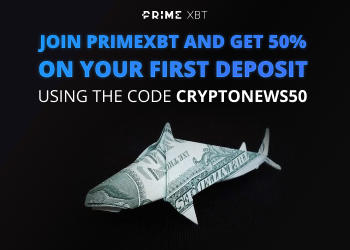 The bulleting states that the Bill "seeks to prohibit all private cryptocurrencies in India, however, it allows for certain exceptions to promote the underlying technology of cryptocurrency and its uses." It does not define "private cryptocurrencies" though, nor does it specify what these exceptions are. Based on the wording, it could be assumed that the Bill would allow exceptions to promote blockchain.
Additionally, the Bill seeks to "create a facilitative framework for creation of the official digital currency to be issued by the Reserve Bank of India."
At the moment of writing, there seems to be no mention of cryptocurrencies, no information about a crypto Bill or banning any digital currency, nor about the potential central bank digital currency (CBDC). The Ministry did not reply to a request for comment by publishing time.
The Cryptoverse has started reacting to the news, but they too don't have enough information to go on yet.
Co-founder and CEO of crypto exchange Unocoin, Sathvik Vishwanath, tweeted that the Bill was inevitable for the discussions on crypto regulations in India to begin. "But [the government] has [a lot] to lose if they stick with the same argument [of the ban]," he said, adding that it's "unlikely [the government] could see the long term prospect yet before an active dialogue with the industry players and stake holders."
Co-founder and CEO of crypto exchange WazirX, Nischal Shetty, shared an open letter addressed to the Government, writing that he's "optimistic that the government is not going to simply ban crypto." He also said that the hashtag 'IndiaWantsCrypto' is trending in the country.
Take a deep breath and ask yourself:

Will the Government of India really make the 7 Million+ Indian crypto retail investors lose $1 Billion+ of wealth?

Will they want to lose out on Crypto innovation?

Be smart and take an informed decision.

Do not panic ✌️#IndiaWantsCrypto

— Nischal (WazirX) ⚡️ (@NischalShetty) February 1, 2021
Blockchain and cryptocurrency policy advisor Tanvi Ratna further said that the "private" in the Bill means "not public, i.e., not issued by the government."
And while some believe there wouldn't be an outright ban anyway, others argue that even if not discussed today, the Bill could be introduced in the coming months.
While the budget didn't have anything on crypto, the Ban Bill can be tabled in this session, not today, but anytime until April!

I won't be worried as of now though!

— Naimish Sanghvi (@ThatNaimish) February 1, 2021
In March 2020, the Supreme Court overruled the central bank's ban on cryptocurrency, allowing banks to handle cryptocurrency transactions from exchanges and traders, but rumors of a new ban have haunted the country since.
Meanwhile, today, the Minister noted a manifold increase in digital payments, stating that: "To give a further boost to digital transactions, I earmark Rs 1,500 crore for a proposed scheme that will provide financial incentive to promote digital mode of payment." Per The Economic Times, the industry believes this move will drive adoption of e-payments in smaller cities and boost innovation by fintech firms.
___
Learn more:
India's Crypto Ban to 'Get Thrashed', while Unocoin Gains 100s of Users Daily
'World's First' Physical Crypto Banking Branch Opened in India
OKEx CEO Says Indian Crypto Ban 'Unlikely', Has 3 Scenarios in Mind
Indian Crypto Ban Allegedly Moves Forward, Industry Called to Action