After surpassing USD 20,000 for the first time since December 2017 yesterday, bitcoin (BTC) advanced by more than USD 2,000 in less than a day. While BTC dominance increased, the top coin is not the best performer in the top 10 club today. (Updated at 08:25 UTC: updates throughout the entire text.)
At pixel time (08:18 UTC), BTC trades at USD 22,587 and is up by 16.5% in a day and 22% in a week. The price rallied by 34% in a month and 237% in a year.
BTC price chart:
At pixel time (08:18 UTC), BTC trades at USD 22,587 and is up by 16.5% in a day and 22% in a week. The price rallied by 34% in a month and 237% in a year.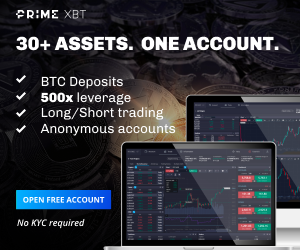 However, today, among the top 10 cryptoassets by market capitalization, BTC is outperformed by XRP (+23%). However, the XRP 24-hour trading volume reached "only" USD 8.65bn, compared with BTC's USD 42bn.
Meanwhile, litecoin (LTC) is also up 16% in a day. Other top coins are up by 4%-11% in the past 24 hours.
Also, BTC's dominance, or the percentage of the total market capitalization, is nearing 65% today. In November, it still was at 60%.
"Bitcoin's ascent above USD 20,000 is yet another milestone in what has been an epic year for crypto," said Paolo Ardoino, Chief Technology Officer at the Bitfinex exchange.
"But the main story is not about speculation or trading. Bitcoin represents a monumental technological shift, the consequences of which are only just beginning to be seen. Critics should take heed of the quiet dedication of those building layers upon this technology that will change the very nature of money by the end of this decade."
@davidgerard It's not about dollar/euro profit for many Bitcoin users. I know that's hard for you to believe, but i… https://t.co/1W63zAmdqi

— Alex Gladstein (@gladstein)
Brian Armstrong, CEO of the Coinbase exchange, warned investors who may be focusing on short-term speculation and encourage customers to seek out resources and consult financial advisors to better understand the risks associated with investing in cryptocurrencies.
"For those who believe in the potential of crypto, we also all have to believe that we're still in the very early stages and that there's a lot more to come," he said in a blog post.
The "price will now go from linear to parabolic" in part because retail investors have so far largely been "out of this rally," Kay Van-Petersen, Global Macro Strategist at Saxo Capital Markets Pte in Singapore, told Bloomberg.
___
Meanwhile, according to Dave Weisberger, Co-founder and CEO of trading software provider CoinRoutes, USD 20,000 might form a new support level "unless there is actual negative news."
"Bitcoin's strength relies very much on fiat money being copious and unrewarding. If central banks tighten monetary policy and/or governments take action to reduce deficits, the attractiveness of Bitcoin as an inflation hedge and source of scarce yield could decline rapidly," Frances Coppola, author of "The Case for People's Quantitative Easing," told Bloomberg.
___
Find more insights and forecasts about this rally here: The Big Comeback of 2020: Bitcoin Revisits USD 20,000