The most popular cryptocurrency, bitcoin (BTC), just passed the USD 35,000 level for the first time with a double-digit jump in a day. The majority of other top cryptoassets are rallying too.
At pixel time (04:39 UTC), BTC trades at USD 35,567 and is up by 13% in a day and 27% in a week, increasing its monthly gains to 76%. Bitcoin reached the USD 30,000 level on January 2.
BTC price chart:
And while the second-largest cryptoasset by market capitalization, ethereum (ETH), is also up sharply (+10.5%, to USD 1,130), cardano (ADA) is the best performing coin in the top 10 club (+23%, to USD 0.267).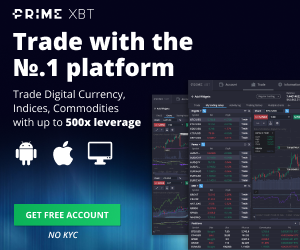 Other top coins are up by 3%-8%, except XRP that is down by more than 1% in a day.
"Bitcoin has entered into a new phase of price discovery, largely driven by amplified institutional interest in the digital asset. We have not yet seen peak retail participation, as highlighted by the low search and social activity relative to 2017," Craig Russo, Director of Innovation at Polyient, an infrastructure underpinning decentralized virtual economies, said in an emailed comment.
According to him, retail participation, coupled with accelerated institutional participation, will likely continue to drive the bull market in Q1.
"Bitcoin successfully cemented itself as a legitimate asset in 2020 and will continue to be adopted across the financial industry, regardless of any positive shift in the traditional global economy," he added, warning that there will be high volatility during this bull season as the market is still very thin and there is potential for enormous volatility if BTC whales begin to dump.
Meanwhile, according to Konstantin Richter, CEO and Founder of Blockdaemon, the third Bitcoin halving means that BTC 300K will be minted this year, compared to BTC 600K in previous years.
"Since a significant portion of existing bitcoin is illiquid, 300K is far too little supply for the exponential demand coming from institutions and triggered by the global covid crisis (new financial assets are needed to hedge against inflation). This represents an example of the flywheel in motion–half the supply and a probable doubling in demand, which in turn drives further demand due to price increases," he said.
While BTC cycles are inherently unpredictable (regulatory changes in certain key countries could have a significant effect), according to Richter, the next big hurdle for bitcoin is USD 50,000.
"Between USD 30-50K, there may be a significant amount of asset liquidation, so I think that will be a harder number to achieve this year. With that hurdle cleared, I believe that we will see USD 100K in 2022," he said.
___
Learn more:
Current Bitcoin 'Mania' 'Unsustainable', Long-Term Target – Over USD 146K – JPMorgan
Bitcoin, Ethereum, XRP, Bitcoin Cash, Litecoin, Chainlink Price Predictions for 2021
Crypto in 2021: Bitcoin To Ride The Same Wave Of Macroeconomic Problems
Bitcoin Wheel Cannot Be Stopped