In the past few hours, the most popular cryptocurrency, bitcoin (BTC), twice surpassed USD 29,000, hitting another all-time high, and now needs to increase by around 3% in order to hit another psychologically important milestone – USD 30,000. Despite this rally, BTC is outperformed by the most troubled major coin, XRP, today.
At the time of writing (04:17 UTC), BTC trades at USD 29,039 and is up by 4% in a day and 26% in a week. The price rallied by 49% in a month and 299% in a year.
It's the second-best performing major cryptoasset today, only after XRP that trades at USD 0.214 and is up by 9% in a day, despite more platforms announced they're suspending trading in this coin. XRP is down by 21% in a week and 67% in a month as the US Securities and Exchange Commission filed a lawsuit against XRP-affiliated Ripple.
Binance.US said it will delist XRP on January 13, while crypto prime broker Genesis is also reportedly suspending XRP trading and lending.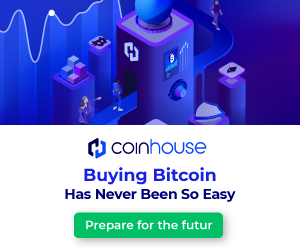 Most of the other coins from the top 10 list are in red today, while ethereum (ETH) is up by 2%.
Meanwhile, according to crypto market analysis firm Glassnode, only BTC 4.2m (22%) are currently in constant circulation and available for buying and selling.
"We can see a clear upwards trend of Bitcoin illiquidity. This indicates that the present bull market is driven by the staggering amount of illiquidity," they said, adding that more than 1 million BTC has become illiquid in the course of 2020.
____
Learn more:
Bitcoin Wheel Cannot Be Stopped
Bitcoin, Ethereum, XRP, Bitcoin Cash, Litecoin, Chainlink Price Predictions for 2021
Crypto in 2021: Bitcoin To Ride The Same Wave Of Macroeconomic Problems
Crypto Adoption in 2021: Bitcoin Rules, Ethereum Grows & Faces Rivals
Crypto in 2021: Institutions Prefer Bitcoin, Retail Open to Altcoins